Steep June Eurodollar Put Option Skew cheapening a lot of Put Structures
With June Eurodollars upticking this morning towards 99.50, it might be a good opportunity to grab some cheap Puts structures that start with this strike, as Put Skew are very extreme currently.
Jun Put skew is at levels not keen since late 2014.
The impact of this rich 25 out Put (30 delta) being rich relative to the at-the-money is that any Put structure with a 25 out body or 2nd sell leg is also trading at multi-year lows.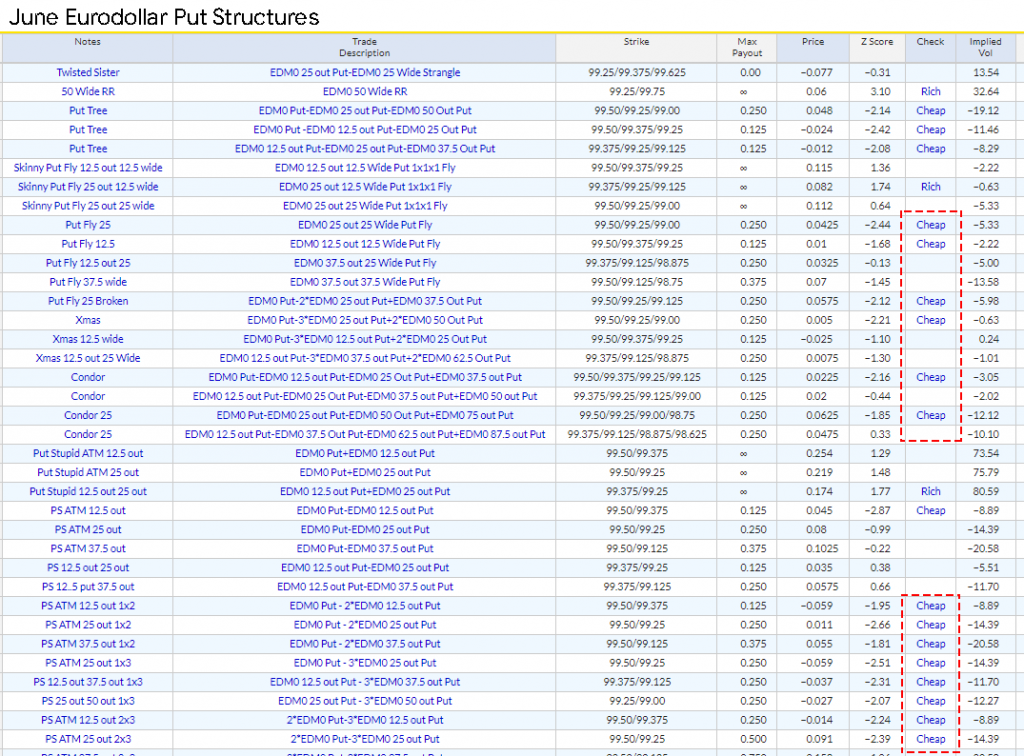 For example, check out the EDM 99.50/99.25/99.00 Put Fly, trading close to 3-year lows. Closed at 4.25 last night vs EDM @ 99.45.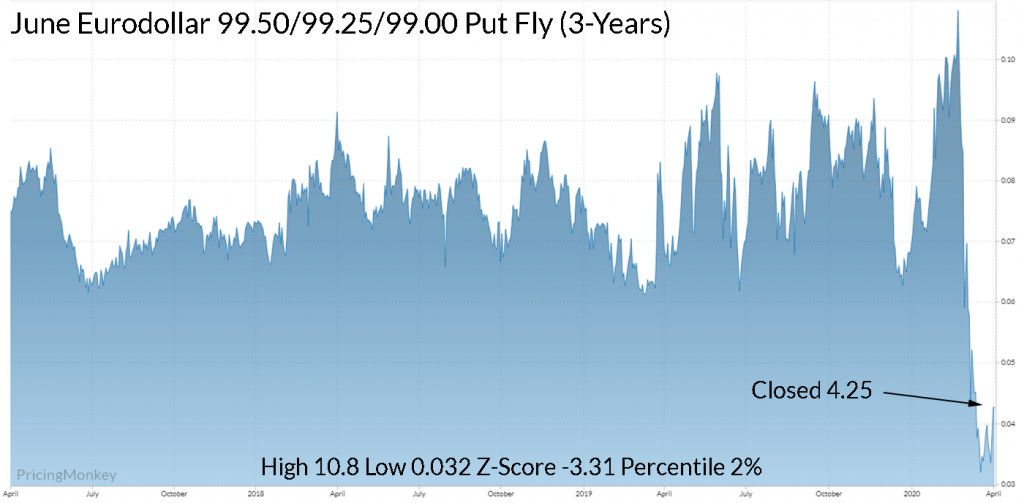 Alternatively, the EDM 99.50/99.25/99.00 1x3x2 Put Fly which looks close to zero (price). and is trading at levels not seen since late 2011.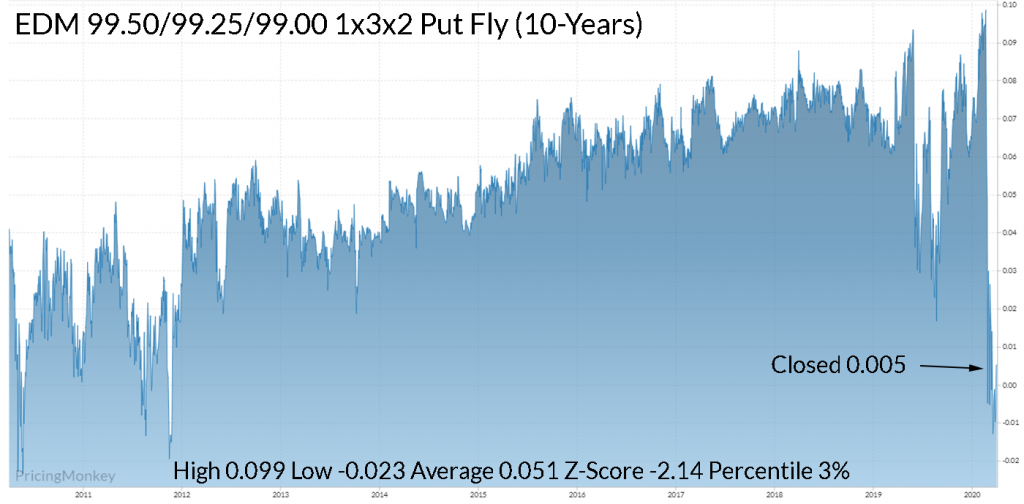 With 74 days to expiry (June) breakeven @ 99.128 seems a bit scary with the current 3m Libor fixings.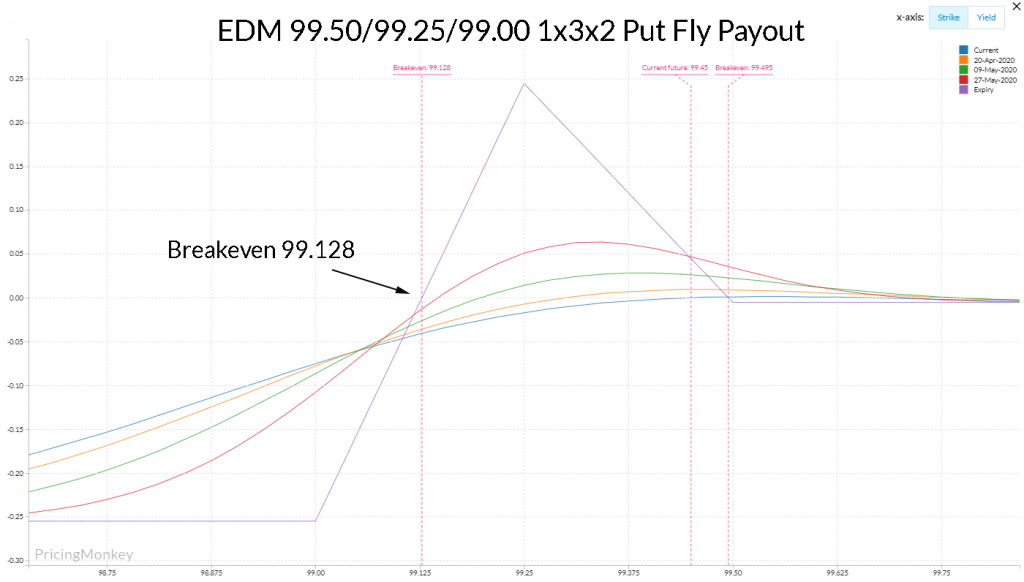 Just remember, this is a trade idea only and not investment advice. Do your own research and consider your risk tolerance. Know your risk.

Disclosure: We may have trading positions in the same or highly correlated trading structures.