2y Midcurve Sep20 Eurodollar 98.75/98.50/98.25 put ladder – Trade Analysis
Trade Idea:
Sifting through the trades on Friday, this structure caught our attention, as being one of few value trades that was being executed. The market focus seems to be entirely centered on ramming up the value of Call structures.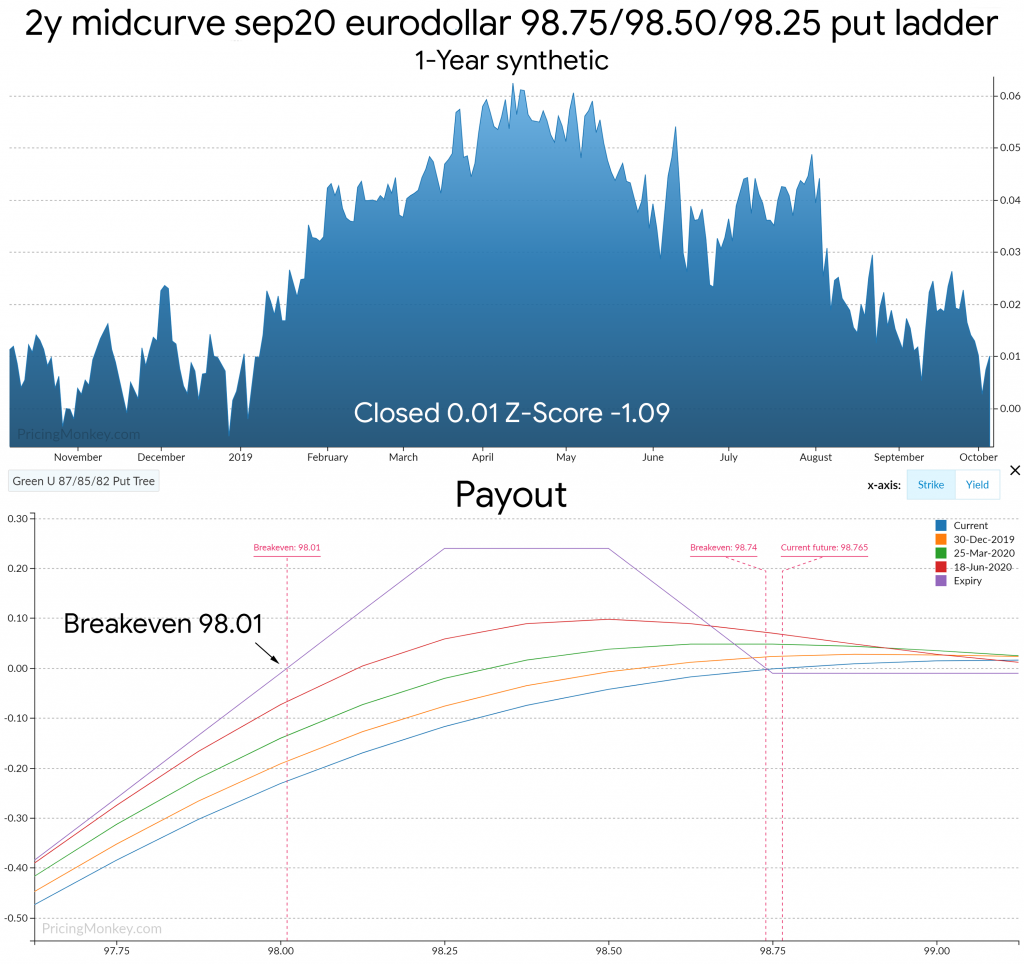 The 2-Year Midcurve Options also have a very different skew profile than front year Eurodollar options, with a very neutral skew profile.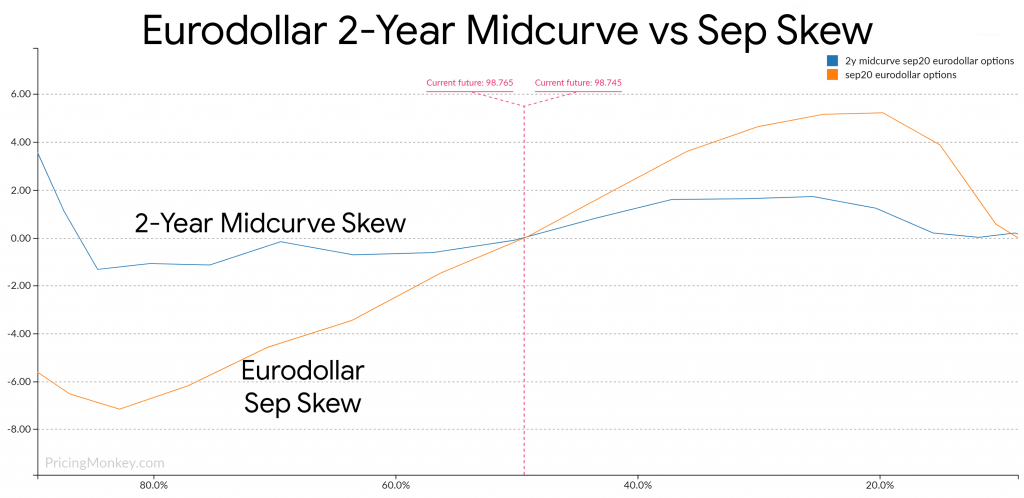 If you expect some steepening (2-Midcurve vs Front) or just see 2-Year Midcurves as just too high here (EDU2 @ 98.74), the flat skew favors Put Spreads, Put Trees, Flys, and Condors. Check out to start:
2y midcurve sep20 eurodollar 98.75/98.375 1×2 put spread, closed 0.015, Z-Score 0.015
2y midcurve sep20 eurodollar 98.75/98.50 2×3 put spread, closed 0.045, Z-Score -1.10
2y midcurve sep20 eurodollar 98.625/98.375/98.125 put fly, closed 0.0275, Z-Score -1.65
Just remember, this is a trade idea only and not investment advice. Do your own research and consider your risk tolerance. Know your risk.

Disclosure: We may have trading positions in the same or highly correlated trading structures.