Trend Trading Index Model Overview
The Real-Time Trend Trading Index from 40in20out is a signals-based hypothetical performance indicator designed to have a strong relationship with the returns of a classic trend trading strategy. Every minute of every trading day, trading signals are assessed on a portfolio of 30 futures markets and tracked with a very high level of transparency and accountability.

Trend Index Futures Position Update
There are 3 Long Positions and 5 Short Positions currently: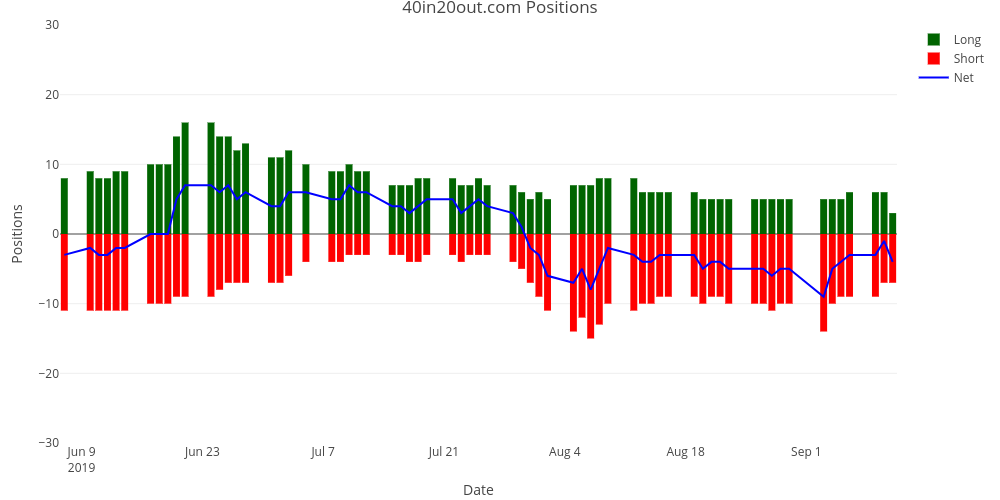 New Futures Trades:
09/12/19 09:00:00 AM Short Cover W
09/12/19 09:28:01 AM Short Cover CT
09/12/19 12:06:00 PM Long Initiation TY
09/12/19 12:06:02 PM Long Liquidation TY

Current Long Futures Positions:
GC | SI | NG |
Current Short Futures Positions:
EU | C | SB | LC | LH |

Please sign up for a Free Trial of 40in20out to view the entire trend portfolio and actionable trading levels.