Implied Volatility play between USV and TYV
Trade Idea:
Oct19 U.S. T-bond 164.00 straddle vs Oct19 10y Note 131.00 straddle
The Implied Vol play between USV and TYV looks to be at an interesting level that might be worth a look. Also, the skew on both contracts is pretty similar, so if you have a view on the 10's/30's curve here, the similar Vol might be useful for directional trading ideas.
Skew delta overlay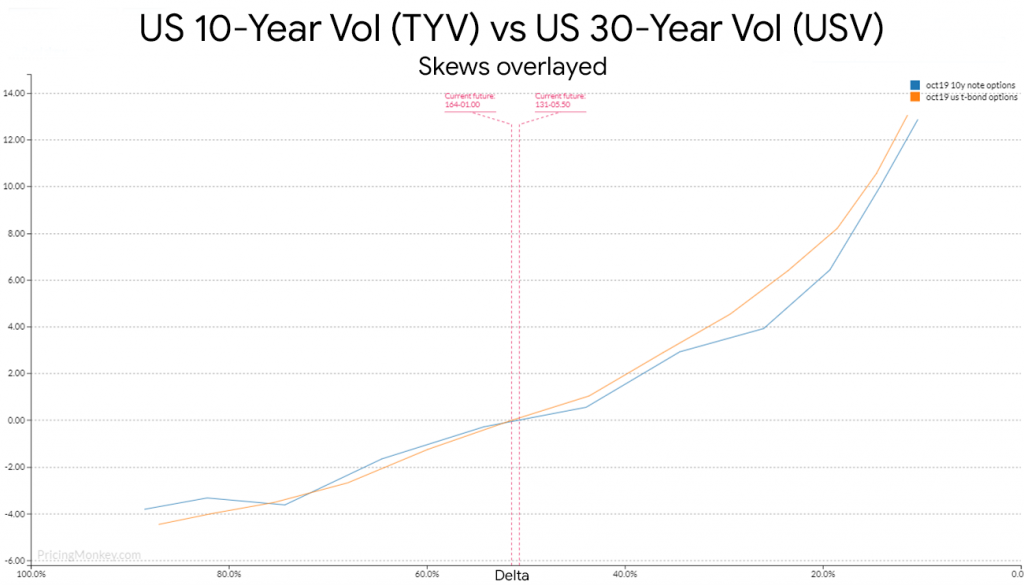 Performance (beta feature)
Trade returns .189 (decimal) over 3 years, obviously it's very exposed to 10's/30's curve moves, hence the swings.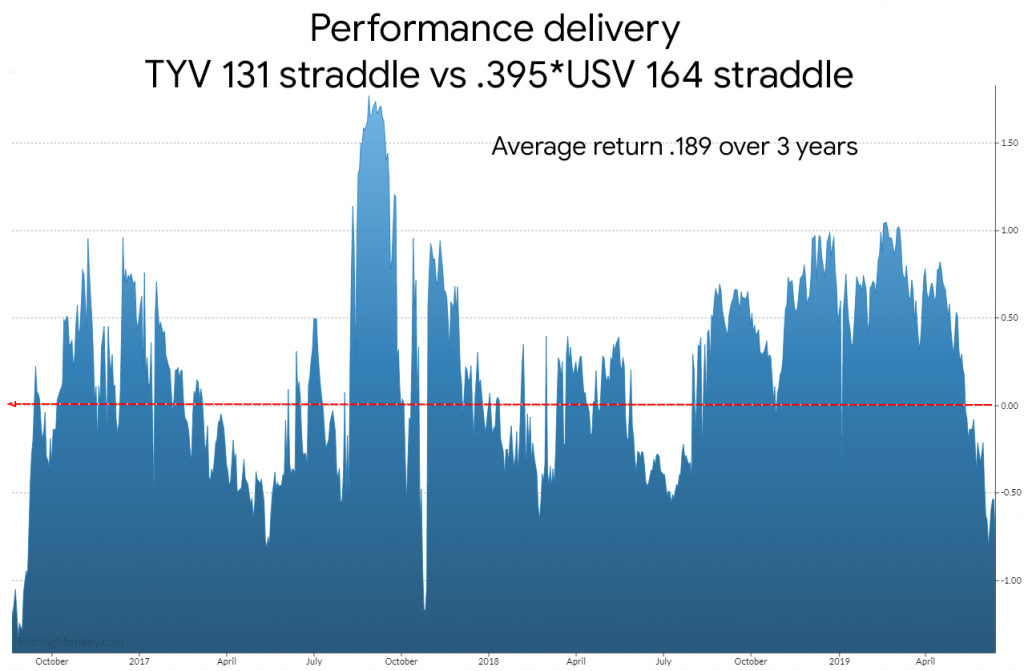 Trade booked for monitoring, we used vega for hedge amounts
Just remember, this is a trade idea only and not investment advice. Do your own research and consider your risk tolerance. Know your risk.

Disclosure: We may have trading positions in the same or highly correlated trading structures.