Trading Yesterday Eurodollar Dec 98.00/98.50 Strangle
This trade that was printing yesterday at .17 , looks pretty rich on a medium-term view, but looking back further it has some pretty interesting history. Might be a good fit if matches you view here.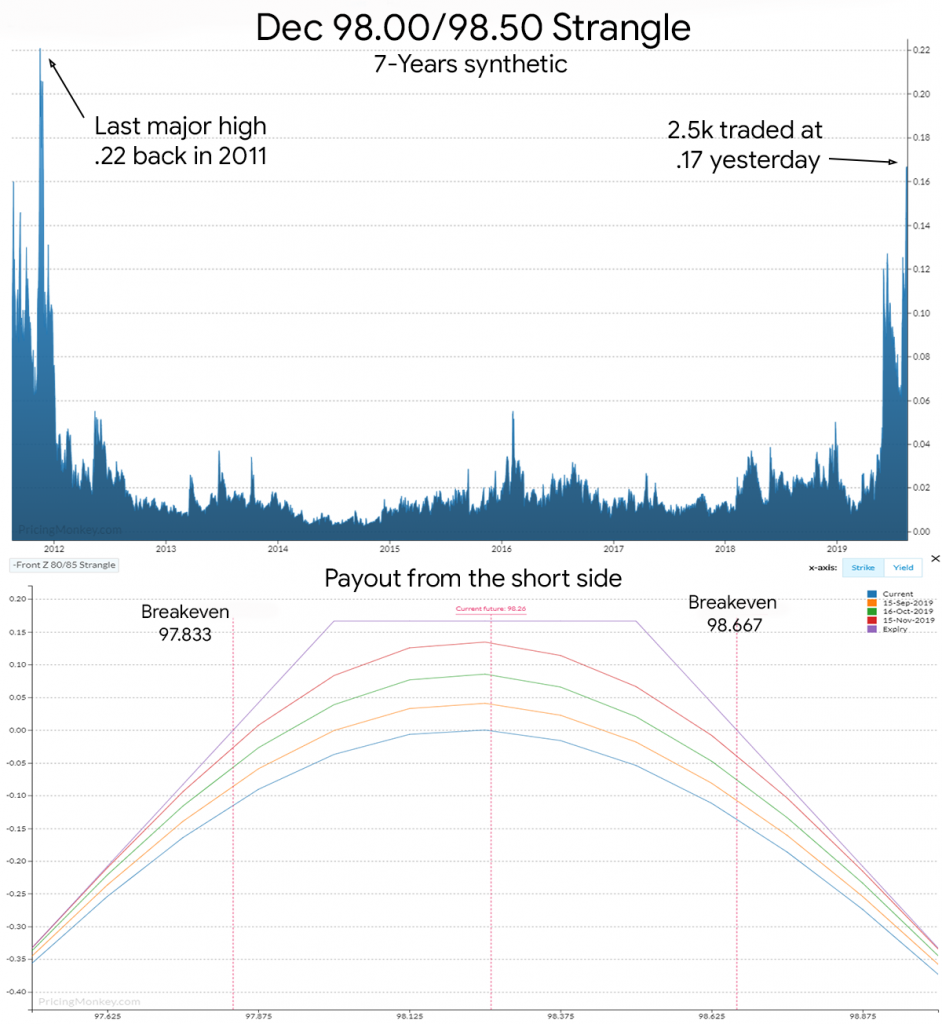 .
*Risk Warning this one has a high of .862 back in October 2008, so approach with care!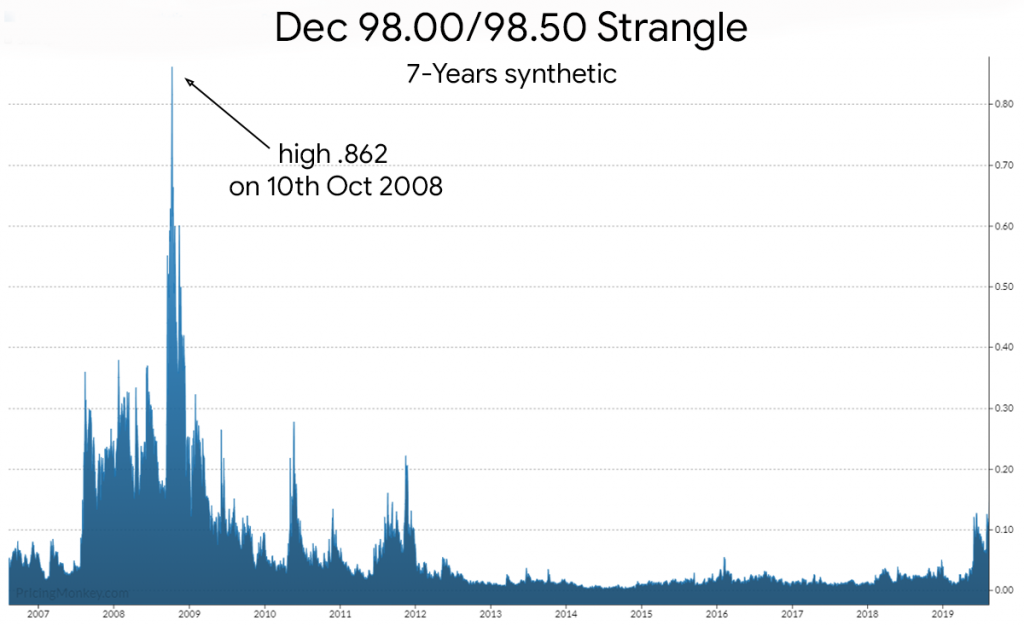 Just remember, this is a trade idea only and not investment advice. Do your own research and consider your risk tolerance. Know your risk.

Disclosure: We may have trading positions in the same or highly correlated trading structures.